4 Month Coaching Program with
Jenni Catron and special guests
The coaching group is a 4-month virtual experience designed to help you thrive in your leadership and navigate challenges with wisdom and confidence.
During month one, we will have two full days of mastermind-level online coaching.
For the following three months, you will participate in ongoing coaching and learning via a private Facebook group as well as group coaching calls with Jenni and special guest speakers. The group is limited to allow for personalized development and authentic group interaction.
Jenni has over 20 years of experience in executive-level leadership, published three books, been featured in numerous publications, built companies and run large ministries. Spend the next four months learning from her wisdom.
Join in for encouragement, practical tools, and the skill you need to lead in challenging times.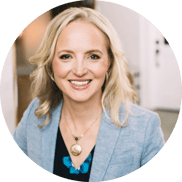 Jenni Catron